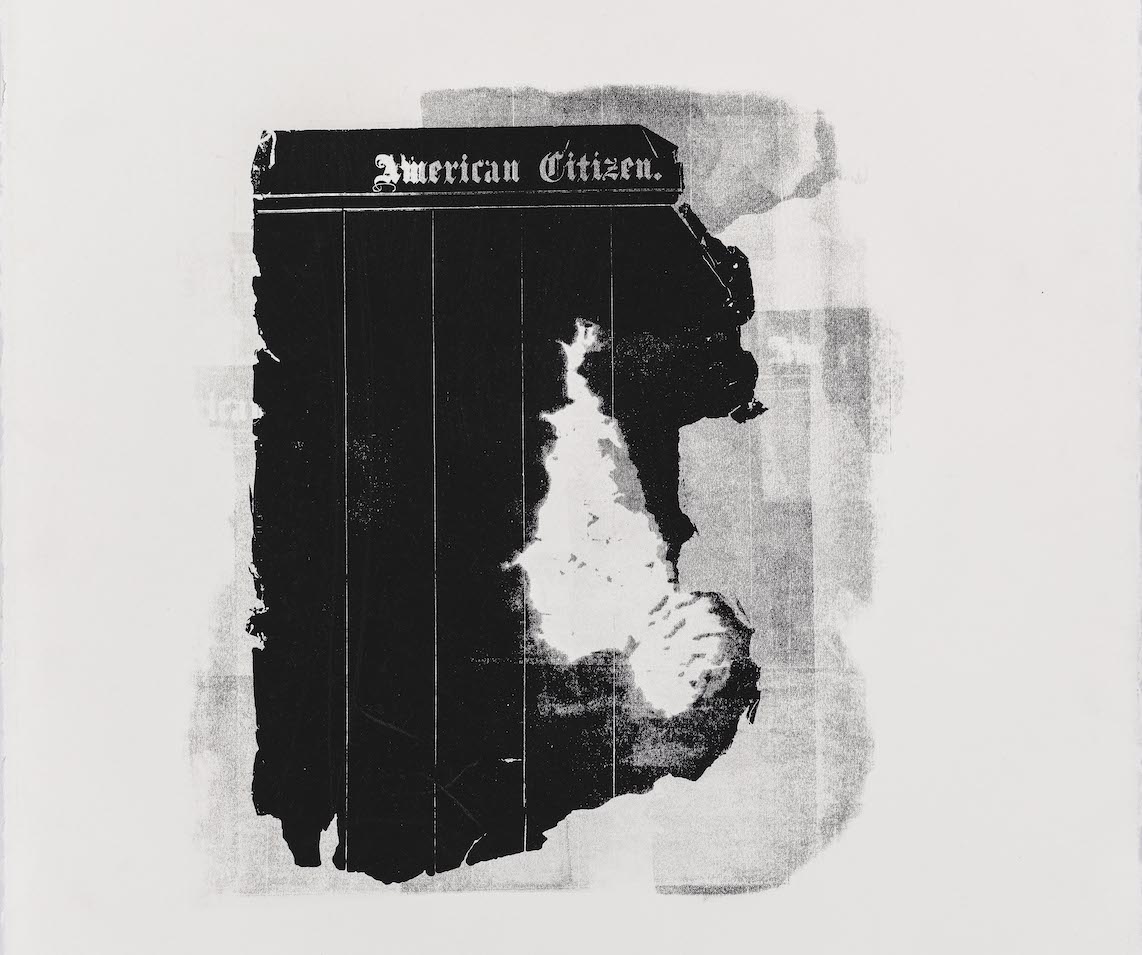 John Shorb
XX 17 Jun — 22 Jul 2023
GOLESTANI ist erfreut, den in Brooklyn, New York lebenden Künstler John Shorb erstmals mit einer Werkschau unter dem Titel "XX" zeigen zu dürfen. Die Schau umfasst neben einer eigens für die Ausstellung in Düsseldorf geschaffenen Rauminstallation eine Auswahl an Werken auf Papier. Zur Ausstellungseröffnung am 17. Juni 2023 wird ab 18 Uhr herzlich in die Galerie eingeladen.

Eröffnung
Samstag, 17. Juni 2023
18 – 21 Uhr


__
John Shorb schöpft aus Textquellen, verzerrt und erweitert sie, wodurch sie in einigen Fällen unleserlich und in anderen vollständig redigiert werden: In seiner großformatigen Installation "XX" schafft er eine Wand aus handgefertigten Papierarbeiten, eine Kombination aus Abstraktion und transkribierten Briefen von Thom Gunn, einem Dichter und Universitätslehrer in Berkeley, der für seine Darstellungen des Lebensgefühls einer jungen Generation und der Protestbewegungen der 1960er-Jahren, eines ungezwungenen American Way of Life, und später dann für seine Gedichte über die AIDS-Krise der 1980er Jahre in San Francisco bekannt ist. In eben diesen Briefen findet Shorb eine zugleich affirmative und überschwängliche, wie bedrückende, destruktive und ablehnende Haltung gegenüber der Tragödie dieser Zeit – und beginnt das Maß an Intimität und Verwüstung in Gunns Zeilen zu verstehen. Shorb verleiht diesem Prozess des Verstehens, dem Bewusstsein über das Nichtwissen im Wissenmüssen des Guten Ausdruck, in dem er Gunns Worte auflöst und unlesbar erscheinen lässt. Zugleich soll jedes Werk ein chiffrierähnliches Zeugnis sein, Abbild des damaligen queeren Lebens mit Codes und Geheimnissen, die für das bloße Überleben notwendig waren. Es dient letztlich auch als Liebesbrief an das Leben, und verschreibt sich der Hoffnung für kommende Generationen.

In einer weiteren Werkreihe, einer früheren Serie aus dem Jahr 2017 untersucht Shorb amerikanische Zeitungen des 19. Jahrhunderts. Mit Titeln wie "The American Citizen" und "The Weekly Caucasian" spiegeln die Zeitungen die extreme Identitätspolitik ihrer Zeit und den aktuellen Stand der heutigen angespannten Medienlandschaft wider. Shorb redigiert den Text entweder ganz oder macht ihn unleserlich – ein pointierter Kommentar zur vermeintlichen Objektivität der Nachrichten, zu Fehlinformationen und Propaganda.

Mit diesen beiden Werkgruppen kontrastiert Shorb die intimen Briefe Thom Gunns mit dogmatischen Zeitungen des 19. Jahrhunderts. Die Briefe sollten nie öffentlich sein, während die Zeitungen das öffentlichste Forum des Tages waren. Hier sind sie beide redigiert, versteckt und enthüllt und teilen eine kryptische Natur, die von unerbittlichen Kräften angetrieben wird, die uns zugleich vorwärts treiben als auch unaufhörlich zum Rückzug in ein Inneres veranlassen.


__
JOHN SHORB (g. 1978 in Joint Andrews Base, Maryland) studierte Film und Literatur am Carleton College und erhielt anschließend einen Master-of-Divinity-Abschluss am Union Theological Seminary in New York City. Shorb verzeichnet Einzelausstellungen im University of Mississippi Museum, der Northeastern University und Long Island University, sowie Gruppenausstellungen an der Santa Clara University und der Wright State University. Er absolvierte Residenzen am Hambidge Center, Penland und Blue Mountain Center, und war Executive Director bei Dieu Donné in Brooklyn, NY. Sein Werk befindet sich in öffentlichen Sammlungen im Brooks Museum of Art, LeBonheur Children's Hospital, Memphis, Tennessee, dem Methodist Germantown Hospital, Germantown, Tennessee, im New York University Center for Spiritual Life sowie an der University of Mississippi Museum and Historic Houses. Für seine Arbeiten wurde John Shorb bereits mehrfach ausgezeichnet, darunter Ehrungen durch die Fulbright Commission sowie durch das Brooklyn Arts Council.





__
GOLESTANI is pleased to present Brooklyn, New York based artist John Shorb for the first time with a retrospective titled "XX". In addition to a spatial installation created especially for the exhibition in Düsseldorf, the show includes a selection of works on paper. We would like to cordially invite you to the opening of the exhibition on Saturday, June 17th at 6 p.m. in the gallery. The artist is present.

XX
June 17 – July 22, 2023
John Shorb

Opening reception
Saturday, June 17th, 2023
6–9pm


John Shorb draws from textual sources and distorts and amplifies them, making them illegible in some cases and completely redacted in others. In his large-scale installation "XX", he has created a wall of handmade paper works, a combination of abstraction with transcribed letters of Thom Gunn, a poet and teacher most well-known for his poems on the AIDS crisis of the 1980s in San Francisco. In these letters, Shorb sees an ebullient refusal against the tragedy of Gunn's time, and he renders Gunn's words essentially unreadable, capturing instead the difficulty of comprehending the intimacy and devastation of his time. Each work stands as a cipher-like testament to queer life at that time, with its codes and secrets necessary for mere survival. It also acts a love letter to those lives and their hopes for the generations ahead.

In an earlier series from 2017, Shorb investigates 19th-century American newspapers. With titles such as "The American Citizen" and "The Weekly Caucasian", the newspapers reflect the extreme identity politics of their day, echoing the current state of today's fraught media landscape. Shorb either redacts the text entirely or makes it illegible, a pointed commentary on the supposed objectivity of the news and continual issues of misinformation and propaganda.

With these two bodies of work, John Shorb contrasts the intimate letters of Thom Gunn with dogmatic 19th century newspapers. The letters were never meant to be public, while the newspapers were the most public forum of the day. Here, they are both redacted, hidden and revealed, sharing a cryptic nature driven by implacable forces that both push us forward and pull us ceaselessly back.


_
JOHN SHORB (b. 1978 in Joint Andrews Base, Maryland) studied film and literature at Carleton College and then received a Masters of Divinity degree from Union Theological Seminary in New York City. Shorb has had solo shows at the University of Mississippi Museum, Northeastern University, and Long Island University, and group shows at Santa Clara University and Wright State University. He has completed residencies at Hambidge Center, Penland and Blue Mountain Center and was Executive Director at Dieu Donné in Brooklyn, NY. His work is in public collections at the Brooks Museum of Art, LeBonheur Children's Hospital, Memphis, Tennessee, Methodist Germantown Hospital, Germantown, Tennessee, the New York University Center for Spiritual Life, and the University of Mississippi Museum and Historic Houses. John Shorb has received numerous awards for his work, including honors from the Fulbright Commission and the Brooklyn Arts Council.